When I'm an Astronaut
Book Three in the Inspirational Careers for Kids picture book series - Out Now!

Discover what it takes to become an astronaut.
Inspire the next generation. Dreaming is Believing.
Explore deeper into space and the book images in this article.

Read their reviews below.
Leave a review on Amazon.
Leave a review on Goodreads.
Visit The Store for a range of products featuring your favorite characters. Inspirational stand-out gift ideas for girls of all ages, teachers or graduation.
Watch the unboxing of the author's proof copy.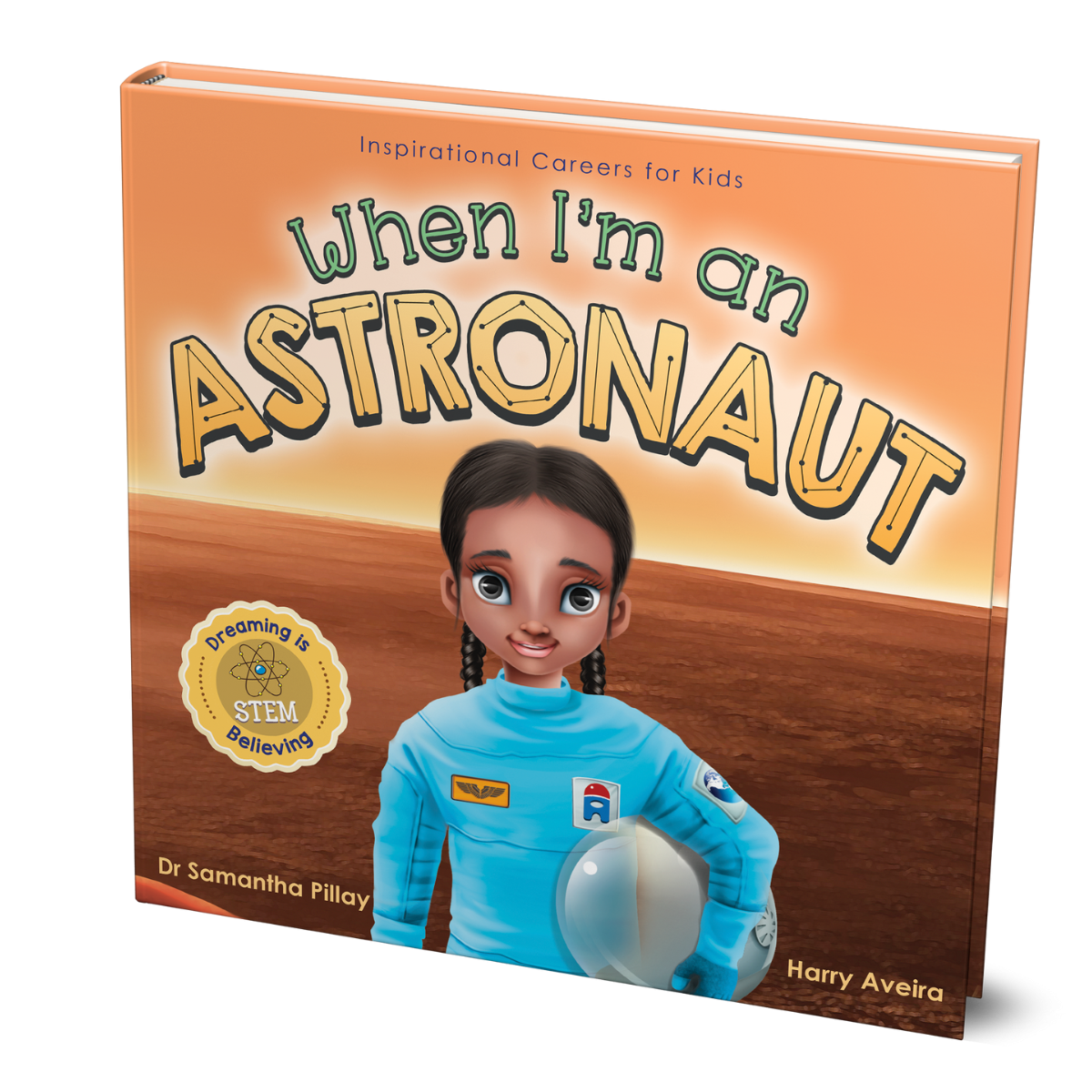 Testimonials
Andrew Thomas
NASA Astronaut (retired)
The influence of a book like this may be 'one small step' in a child's development, but for some, it will also inspire them to take the next 'giant leap'.

Andrea Boyd
International Space Station Flight Controller and Deputy of Astronaut Operations for European Space Agency

This one-of-a-kind book brilliantly displays accurate space travel that will spark imaginations, inspire dreams, and delight space lovers, young and old. Look closely at the illustrations for hidden insider details that encourage readers to ask questions and discover even more!
Flavia Tata Nardini
CEO and Co-Founder of Fleet Space Technologies
Capturing the thought processes of what to be in life, the beauty of the night sky, the magic of space and the stages of becoming an Astronaut from a young age is very inspirational. It shows that anyone can achieve what they aspire to do. This will be a treasured book for many generations.