International Day of Women and Girls in Science
Mentoring girls in STEM
By Samantha Pillay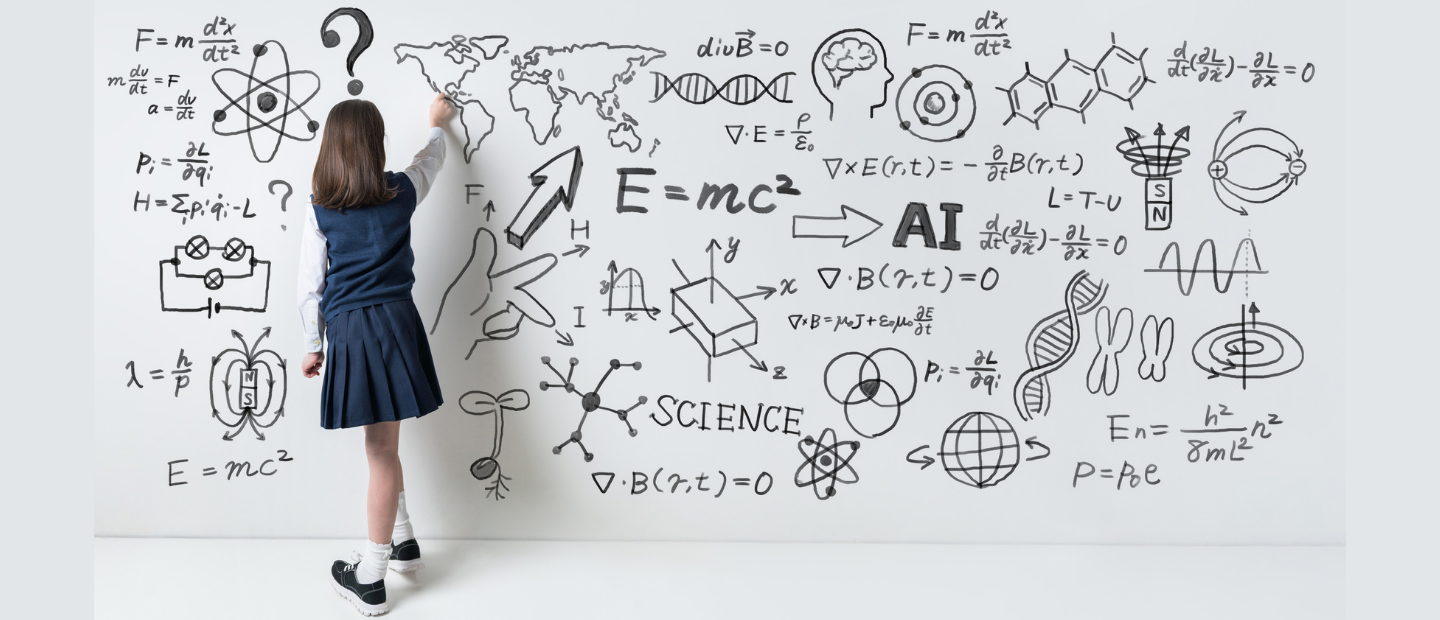 School was a long time ago, but how I loved Physics and Mathematics. Everything science that was given to me at school, I devoured. In the days before computers, the internet, and extension classes, this meant my work was finished in the first ten minutes of class, followed by boredom. My heart beats faster with excitement, dusting the cobwebs off distant memories of physics and mathematics.
I read the whole year's textbooks before the start of the school year. I recall the suspense and anticipation at the beginning of the school year, waiting for my textbooks to arrive. Excitement was followed by hours of reading when they finally arrived.
One mathematics textbook I recall had a chapter of exercises to work through each week for the year, plus a homework chapter. I proudly started the school year, having already completed the whole book.
I remember falling asleep thinking about mathematics and physics, which often featured in my dreams and leaping out of bed at 5 am to study before school. I recall being in awe one school holiday when I attended a physics camp at The University of Adelaide for school kids.
Yet it wasn't easy to pursue my interests. I recall my devastation in Year 10 when my parents and I were advised I shouldn't continue with science because I didn't have the skills. I was an A-plus student except for one test on a topic I'd missed due to illness. I arrived back at school not knowing the subject or that there would be a test that day. I begged my parents to let me choose chemistry and physics despite the school's advice.
I was one of only one of a handful of girls, in an all-girls school taking Year 12 physics. I went on to take home the Year 12 prize for both Chemistry and Physics. Most of our teachers were women, except the Year 12 Physics and Mathematics teachers were male. I had the most wonderful year 12 physics teacher. After receiving a Merit in Year 12 Physics in my State, he said, 'I thought you would do well, but I didn't think you'd do that well.'
I had no strong female role models in science. It seemed the only option available to me to pursue my love of physics was to become a teacher or possibly a university lecturer. When making my selections for university entrance, I initially put physics first and medicine second, my other passion. I was advised to switch the order before submitting the form to match the entrance requirements, as medicine had a much higher entrance score. I was inspired to pursue a career in surgery, and it seemed a much clearer career path than studying physics with no clear vision of where it would lead. Neither option was taken seriously as a career for a girl as it was assumed I wouldn't work once I had a family. I was left to defend my bizarre career choices by proudly stating that I didn't want to have children. At the age of sixteen, when I finished my Year 12 school year, having children was not on my radar, still a child myself.
I am fortunate to have had an incredible career as a surgeon and mother. Strong female role models would have been like a fairy godmother in my teenage years, helping to imagine my future possibilities and guide my choices. I had none in physics or surgery.
Now, more than 35 years after leaving school, I am loving getting lost in space, (an area of science that was hardly touched on when I was at school) as I research my next children's book, When I'm an Astronaut. I hope to study physics again one day, and I expect my exploration of space science will continue long after finishing the book. I hope to provide young girls with a clear vision of exceptional career options and the self-belief to achieve their dreams, which I missed out on having.
International Day of Women and Girls in Science, 11 February 2022, reminds us that mentors and role models are vital for girls and young women to imagine their futures, create their dreams and build their self-belief.
Subscribe to receive mission updates and launch details for 'When I'm an Astronaut'.


image credit: metamorworks