Read My Lips
with RAdio Interview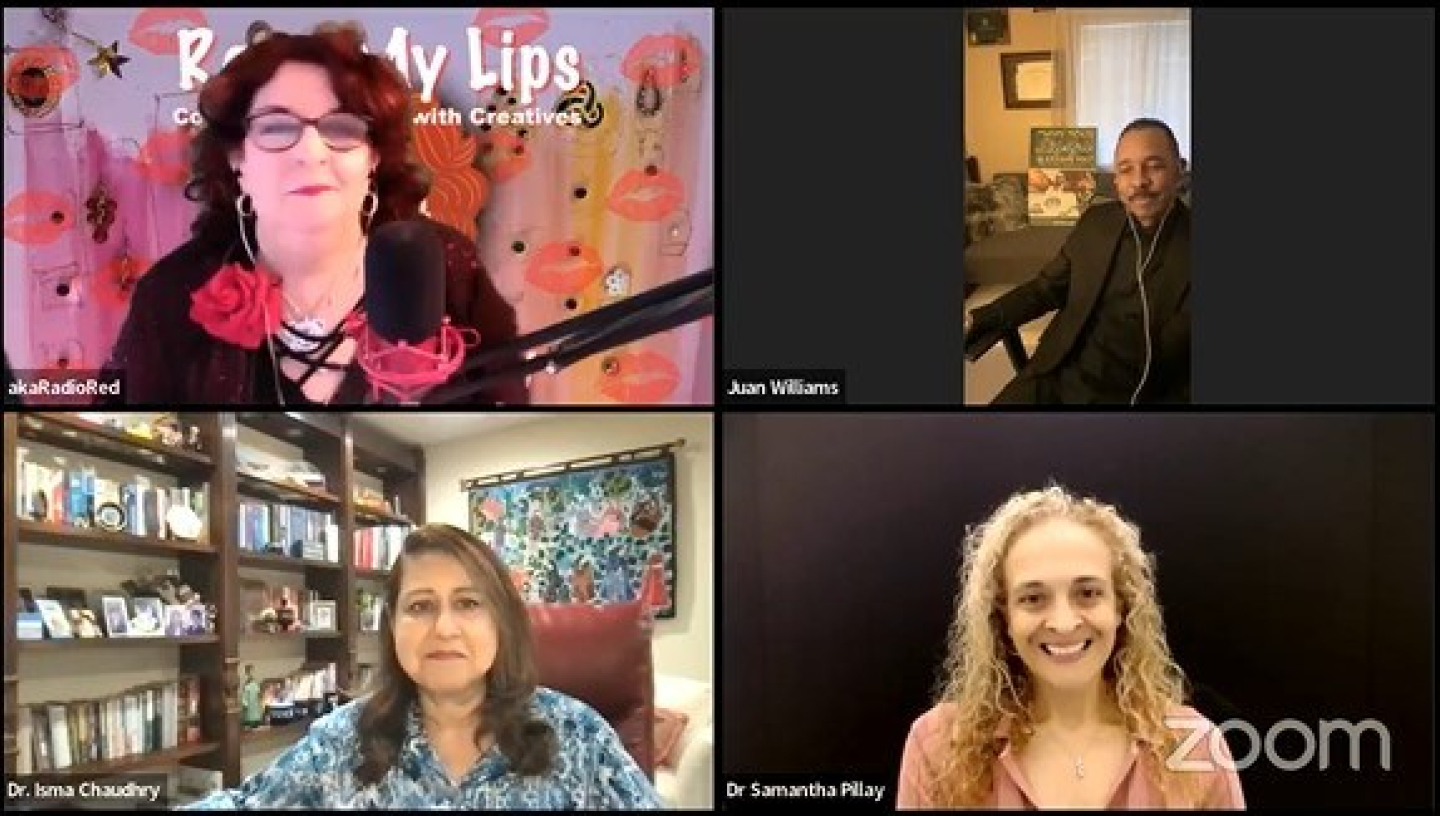 akaRadioRed welcomes three courageous Creatives.
Juan Williams is a radio news journalist, karaoke contest winner, cook, union mechanical engineer, author, publisher and educational non-profit founder.
Samantha Pillay MD, South Australia's first female urological surgeon, is an entrepreneur, international Amazon best-selling author, Australian of the Year finalist, and children's picture book author and merchandiser.
Isma Chaudhry MD, the first female President and Chairperson of the Islamic Center of Long Island, founded the Interfaith Coalition Upholding Humanity.